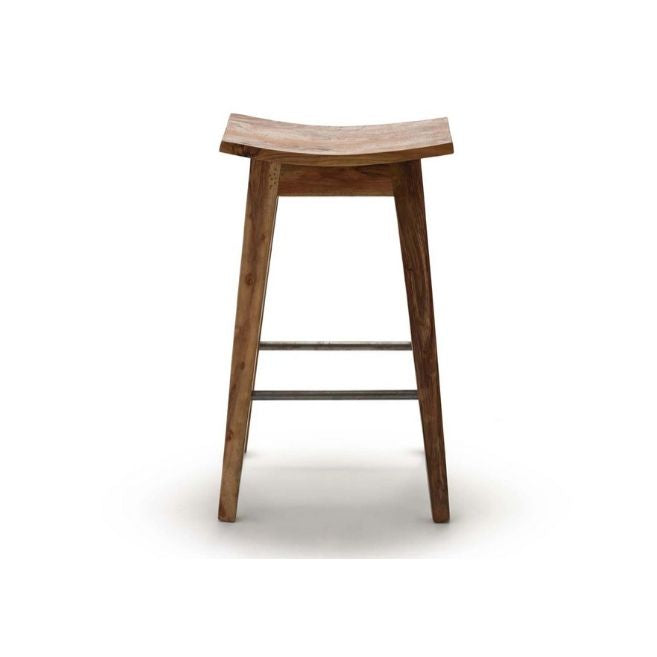 Details
If you've been searching for just the right bar stool for your country home, look no further than The Reed. This authentically designed and crafted stool is reminiscent of the original design that used reclaimed wood and repurposed metal from old buildings and barns. The Reed is brought to you by The Barrel Shack as a feature furnishing in the rustic style you love and admire. This handsome bar stool would look at home sidled up next to your breakfast bar in the kitchen or even as a unique, stand-alone stool in your family room to offer seating options to your guests.
The measurements of The Reed are designed to fit in anywhere in your home: 17.8 inches in length, 16.2 inches wide, and 29.3 inches high. The actual seat of The Reed measures 17.5 inches long by 10.3 inches wide and 28.1 inches high.
The surname Reed comes from the County of Northumberland in northern England and made its way to the United States through a Pennsylvania Dutch family in the 18th century. In fact, the first Reed in the U.S. was the gentleman who made the first documented gold find in 1799.
You'll strike gold when you add The Reed to your collection of exquisite country furnishings. If you love the rustic look, you'll love the rustic simplicity of The Reed, with its well-worn wood and metalwork. Everyone will want to know where you uncovered this amazing new find.