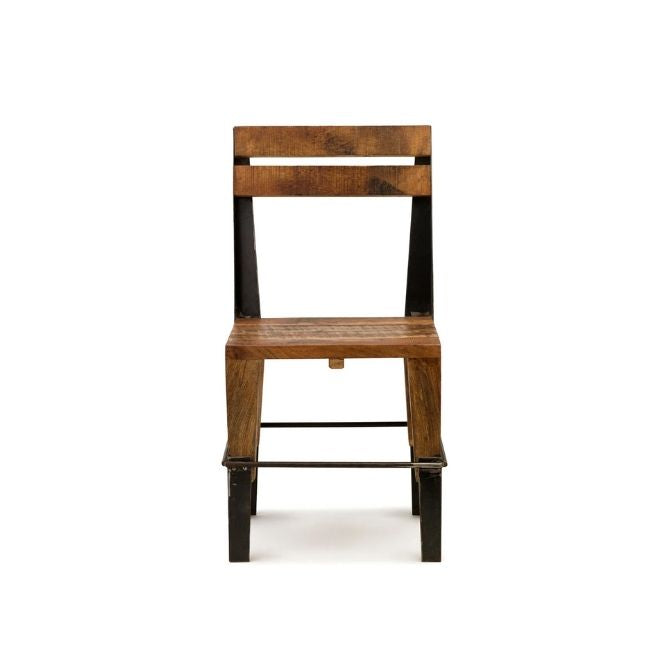 Details
If you love that rustic, country feel to your home furnishings, you're going to love The Morris by The Barrel Shack. This interesting wooden chair is designed with the look of reclaimed wood for a charming, country appeal that would look great in any room of your home.
The Morris measures 34.5 inches high, 19.4 inches long, and 17.5 inches wide, the perfect size for just about any use you could have for this unique chair. The seat on The Morris is 17.2 inches wide by 17.2 inches long and 17.8 inches high. Imagine this exquisite chair at the desk in your kitchen or home office or as a side chair at your dining room table. However you plan on using The Morris, you'll be sure to create a striking, authentic look and feel in your home.
Morris is a popular surname with origins mostly of English, Irish, Scottish, and Welsh. It is a derivation of Moorish, meaning dark-skinned or swarthy. A Morris is generally serious-minded, responsible, and stable. Someone with this name loves his home and his family. This name was most popular around 1920, when there was a marked increase in naming boys Morris.
Bring The Morris into your home and proudly display it in all its dark and swarthy beauty. You'll love the accolades you'll get for finding such a rustic, authentic looking chair for your country home decor. The Barrel Shack brings truth and beauty to your home furnishings by offering the unique Morris to add to your collection.