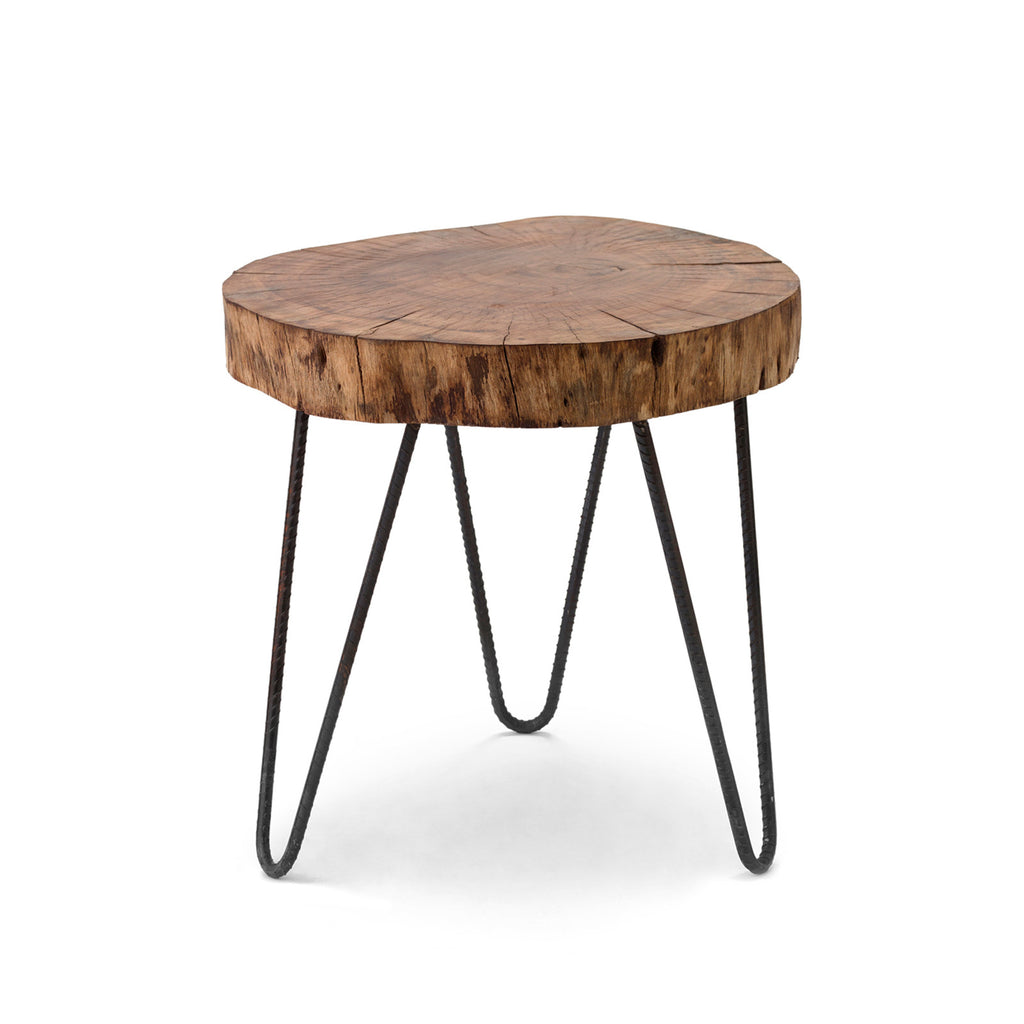 Details
The Barrel Shack is pleased to offer Morgan, a unique, rustic table for those who endeavor to fill their homes with furnishings that evoke the charming, country lifestyle. The original design used reclaimed wood and metal, and we've kept that feeling alive with the current Morgan. Featuring a large slab-like round piece of wood, Morgan has ironwork legs that resemble old rebar that's been repurposed. If you like the reclaimed, repurposed, and reused look of vintage, rustic furnishings, you're going to love Morgan. Measuring about 21.5 inches long by 19 inches wide and 19.1 inches high, this interesting and unique table will fit in anywhere in your home. Imagine this intriguing table in front of a love seat or at the end of a sofa. Or if you have a rustic bedroom, it would make for a clever night stand.
A Morgan is a unique breed of horse that was developed in New England in the mid-19th century. Named after U.S. teacher and owner of the original sire of the breed, John Morgan, this beautiful breed features a light, thickset horse with a shiny, dark coat, and is one of the earliest horse breeds developed in the United States.
The Barrel Shack's Morgan is just as unique as this refined breed of horse. Nowhere else can you find a table of the quality and stature of Morgan. If you want to fill your home with rustic furnishings that are designed after reclaimed and repurposed materials, you'll love the authentic, country style Morgan.