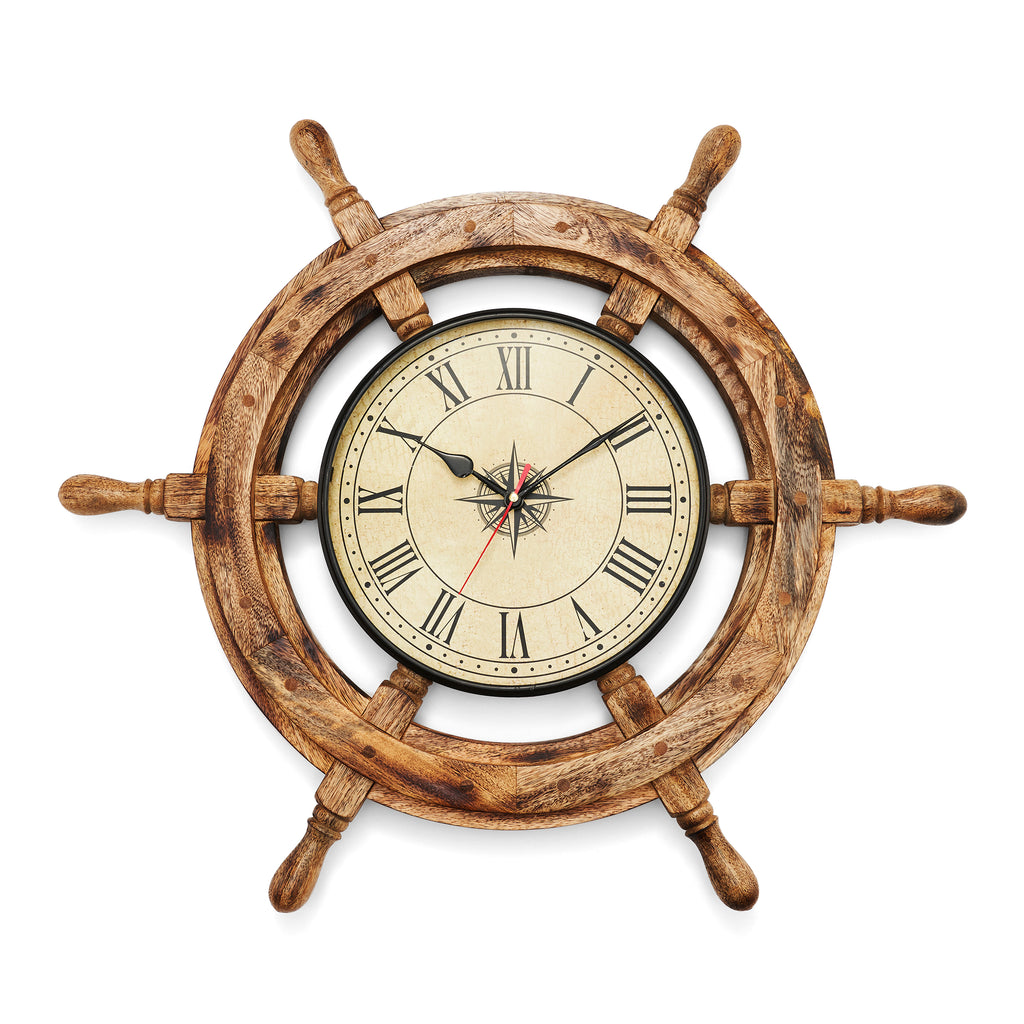 The Barrel Shack Captain Drake
Details
The Barrel Shack is proud to offer Captain Drake, a striking and thoroughly intriguing accessory that's sure to draw comments and compliments alike.
Perfectly suited to a nautical or wooden themed space, this beautiful clock is expertly crafted from reclaimed and repurposed wood, offering a sustainable edge for modern times. Designed in homage to a ship's wheel, this exquisite piece measures 21 inches tall by 21 inches wide and 2 inches deep, a generous size to both grab attention and make a statement. Bold midnight black roman numerals are perfectly offset by a lemon-hued background, offering a neutral color palette that melds well with any decor.
Named in honor of Sir Francis Drake, a naval hero of Elizabethan England best known for his circumnavigation of the world in a single expedition, this attractive clock is a wonderful accessory for home or work. Whether positioned in a lounge, den, boardroom or office, Captain Drake will take pride of place, and expertly enhance the space with its charm and grandeur.
A delightful gift for that someone special in your life, even if that is you, Captain Drake is an arresting piece sure to endure for many years to come.