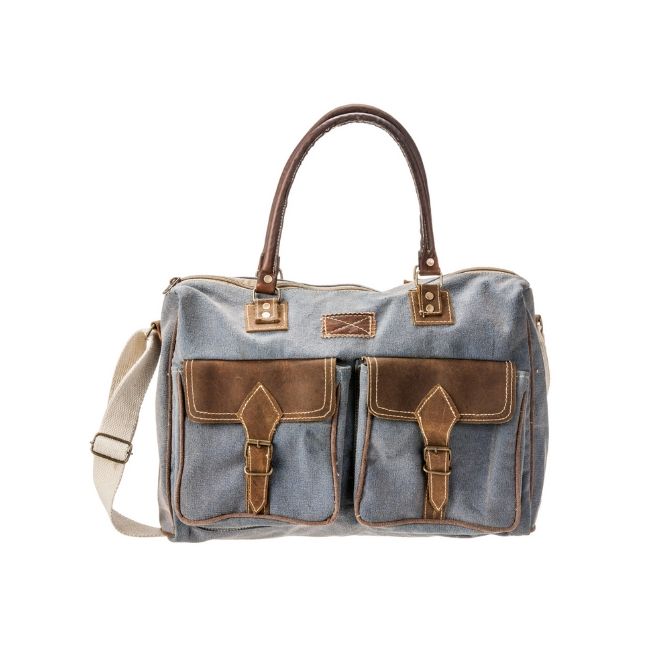 Details
If you gravitate toward the rustic, country life, you want accessories to go with it, and the Owen by The Barrel Shack is that perfect combination of stylish functionality and rugged, authentic materials. Designed with reclaimed and repurposed materials in mind like old canvas and well-worn leather, the Owen has unique accents that draw attention, such as leather flaps and closures over the two exterior pockets and rolled leather handles that offer a striking contrast to the vintage canvas fabric.
A large main compartment holds everything you need, and the two outside pockets let you easily access your smaller essentials quickly. And at 16 inches by 11 inches by 4 inches, the Owen isn't too big or too small—it's just right.

The Owen by The Barrel Shack shows your love for the authentic country life. Rustic, rugged, the Owen is the perfect bag for everyday use. 
The Owen from The Barrel Shack is a handmade bag that has been crafted from canvas and leather
Messenger Bag design with leather handles and adjustable body strap
Two front pockets, each 6.75-in x 6.75-in with a leather and metal buckle closure
One interior convenience pocket
8-in leather drop handle
19-in adjustable body strap
16-in long x 11-in high x 4-in wide