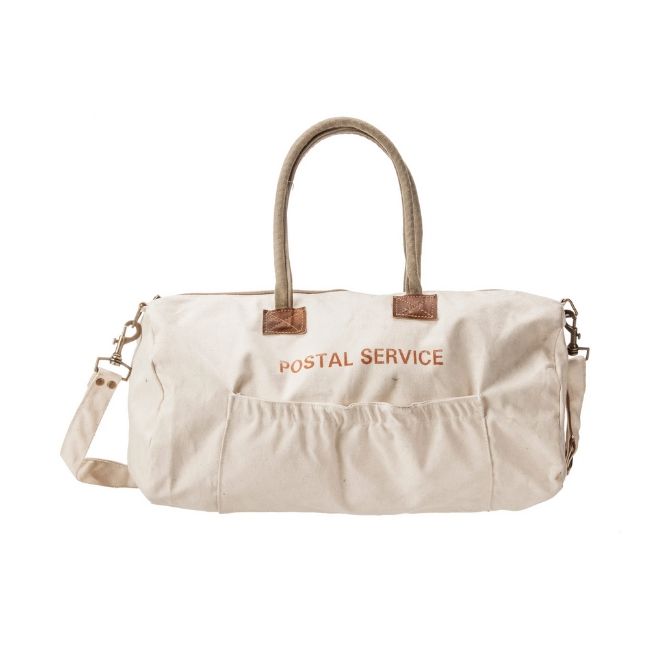 Details
The Barrel Shack has created The Gibson, a vintage mail satchel with authentic, rustic materials and accents sure to please. Made of repurposed-style canvas and reclaimed-looking leather, The Gibson has a simple stamp across the side and an exterior pocket with elastic top for stashing necessities close at hand and easily accessible. 

The grab handles are long enough to slip on your shoulder to carry The Gibson close by your side, or you can simply grab with your hands and make a quick get-away when need be. The leather patches that hold the grab handles in place add a different texture to the look that gives it eye-catching appeal.

The Gibson was designed for people who want a rustic and rugged accessories for their lives to create a country feel. With The Gibson, The Barrel Shack has given you an authentic piece for your collection that is at once functional and rustic.
The Gibson by The Barrel Shack is handmade
Crafted from vintage-style canvas and boasting a unique postal service stamp
9-in drop handle and 19-in adjustable body strap that can be removed
19-in long x 9.5-in high x 8.5-in wide