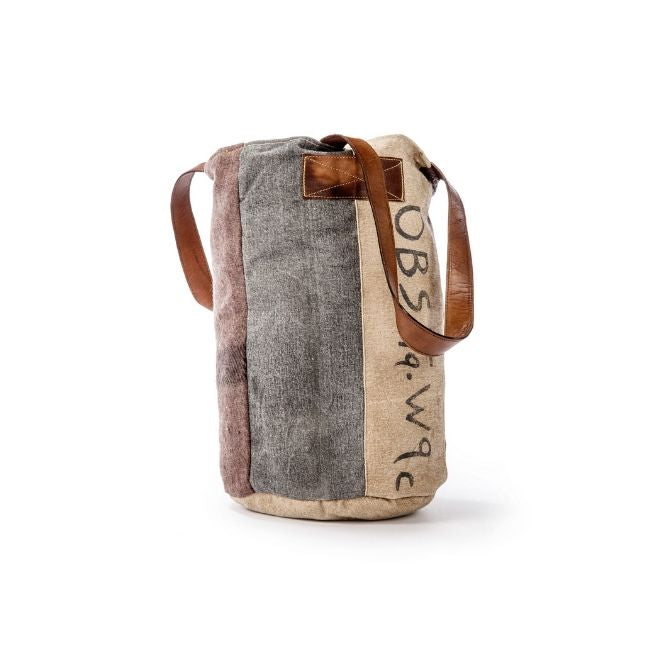 Details
Channel your inner Francophile with The Pascale tote by The Barrel Shack. Featuring a unique combination of fabrics and leather that resemble reclaimed and repurposed items, The Pascale tote lets you focus on the journey rather than what you need to carry. Whether you use The Pascale as a tote to carry around your everyday essentials or to pack clothes for an overnight trip, you'll have plenty of room for everything you need.

Pascale is the sophisticated, stylish, feminine form of the French name Pascal. It's usually given to girls born around Easter or Passover, and women who have this name have a deep need to be still and quiet in order to understand and analyze the world in which they live. Pascale wants to learn the deeper truths.

French culture has long been a bailiwick of sophistication, elegance, and chic. French food, art, philosophy, and the lifestyle in general has been cultivated by people of all social classes. Thomas Jefferson and Benjamin Franklin were avid Francophiles, as was Julia Child.

The Barrel Shack's The Pascale brings that old world elegance and chic to bear on a modern day tote that signifies the best that France has to offer us in style and culture. If you, yourself, are a Francophile or if there is someone close to you who is, the Pascale makes a wonderful accessory for any person who wants to cultivate a French look and feel.
15.5long x 16in high x 10.8in deep
1.25 wide leather strap x 10.85in drop handle
One interior convenience pocket