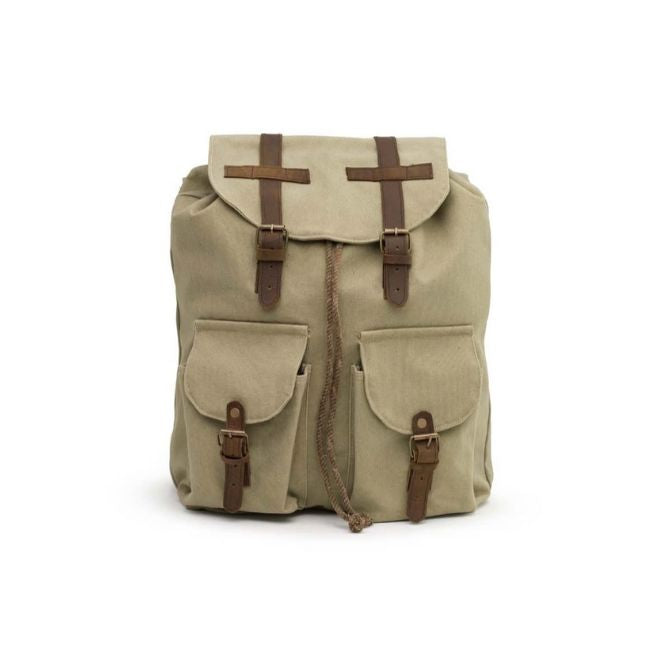 Details
Classic. Vintage. Authentic. There are so many ways to describe The Nina by The Barrel Shack, but alas, not enough space to capture them all. If you love the rustic look of reclaimed and repurposed materials, you'll love the look of The Nina.
The Barrel Shack's original design used reclaimed canvas from old military tents, and we've kept that same feel and look in the current day The Nina. Featuring sturdy canvas-like materials and leather accents, The Nina has a drawcord closure and a flap over the top that's secure in place with leather straps and metal buckles for an interesting texture and look. One large main compartment holds everything you'll need for a trip out of town or just getting back and forth to work.
There are even two smaller pockets on the outside that are perfect for stashing your smaller essentials like your smartphone and keys. They buckle closed with leather straps, too, for a symmetrical look on the outside that's reminiscent of old World War II army backpacks. The Nina gives you that old, well-worn look that you adore.
Nina is a shortened name for many longer given names across Western Europe and the United States. In Spanish, Nina means "little girl," and The Barrel Shack's The Nina, while not little, is the perfect girl to carry your essentials in rustic simplicity and country charm.